How to setup Web Search Plugin for BoltAI
To use Web Search Plugin on BoltAI, you will need to create a new custom search engine using Google Programmable Search Engine then enter your Search Engine ID and Search API Key.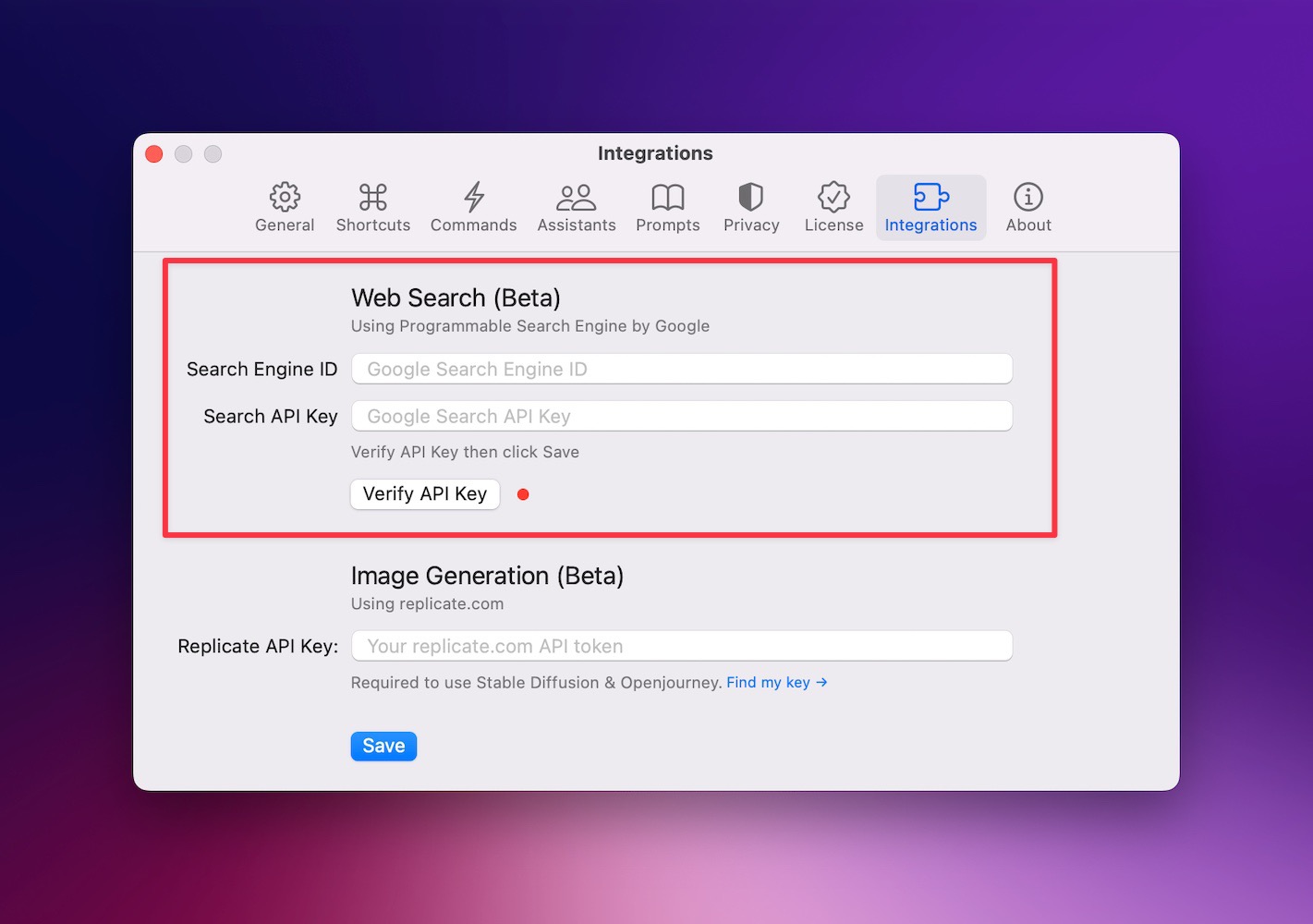 Follow the step-by-step guide below to create your API keys.
If you are new here, BoltAI is a native macOS app that allows you to access ChatGPT inside any app. Download now.